Results of the contest Riga Symphony 2019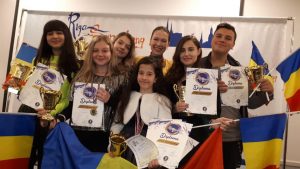 On December 14th, the international youth instrumental and vocal contest Riga Symphony 2019 concluded with a magnificent GALA concert at the VEF Culture palace. During the event the best performers from more than 20 countries had a chance to compete for grand prix titles in seven different contest categories.
This contest year was particularly successful for the participants from Romania, who won five golden and one silver medal for their performances. Furthermore, Romanian vocalist Ariana Rodocan also won a chance to sing at the GALA concert in the category "World hit – opera and jazz" with her stunning interpretation of "Opera Rock", blending together an opera aria "Les oiseaux dans la charmille" by Offenbach and a rock classic "Highway to Hell" by AC/DC.
The Honorary Consulate of Romania congratulates the entire Romanian delegation for such splendid results and wishes the young artists success and new opportunities to grow and demonstrate their talent to the world!
Contest Riga Symphony 2019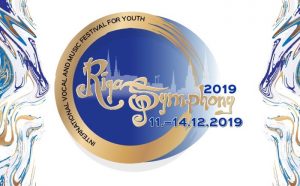 From the 11th till 14th December, 2019, an international youth instrumental and vocals contest Riga Symphony takes place in Riga.
The contests main goal is to serve as a platform for new artists as well as helping in developing popular, traditional and academic genres in music, strengthening international relationships and creative collaborations, involving foreign youths.
This year youth delegations from Latvia, Lithuania, Belarus, Russia, Malta, Moldova, Poland, Italy, Germany, Portugal, Romania, Czech Republic, Israel, Estonia, Switzerland and other countries will have the chance of becoming acquainted with Latvia's musical culture, it's unique character and richness through learning and performing local songs. At the same time, the festival serves as a means of sharing experiences among many composers, new talents and performers.
The viewers will have a chance to see best performers at the GALA concert on 14th of December at VEF Culture Palace, at 16:00. Tickets are available at https://bilesuparadize.lv/lv/events/event/78316.
The Honorary Consulate of Romania to Latvia encourages everyone willing to support the Romanian delegation, as well as everyone interested and willing to promote friendship between Romanian and Latvian children and youth, to attend this event.
Celebration of the National Day of Romania 2019
On November 25, 2019 the Embassy of Romania in the Republic of Latvia and the Republic of Lithuania and the Honorary Consul of Romania in the Republic of Latvia welcomed their guests at Mazā Ģilde to celebrate the National Day of Romania in the presence of the newly appointed Ambassador of Romania to the Republic of Latvia, H. E. Cosmin George Dinescu.
The evening commenced with the opening speeches by the Ambassador and the Honorary Consul, which were followed by a concert by the renowned opera singer Ms. Sonora Vaice and a reception.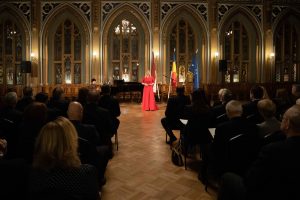 ROMANIAN FILM DAYS
NOVEMBER 23-25, 2018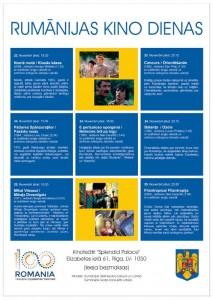 CINEMA SPLENDID PALACE
Elizabetes Str. 61, Riga
http://www.splendidpalace.lv/en/movies/view/3256
November 23
Nunta Muta / Silent wedding (2008, director Horaţiu Mălăele)
18.30
Concurs / Orinteering (1982, director Dan Pita)
20.15
November 24
Pădurea Spânzuraţilor / Forest of the Hanged (1964, dierctor Liviu Ciulei)
15:00
E pericoloso sporgersi / Don't lean out of the window (1993, director Nae Caranfil)
18:00
Balanta / The Oak (1992, director Lucian Pintilie)
20:00
November 25
Mihai Viteazul / Michael the Brave (1971, director Sergiu Nicolaescu)
16:30
Filantropica/ Philanthropy (2002, director: Nae Caranfil)
20:30
Support:
– Embassy of Romania to the Republic of Lithuania and the Republic of Latvia
– Honorary Consulate of Romania for the Republic of Latvia
Free entrance
Condolence Book will be opened at the Romanian Honorary Consulate in Riga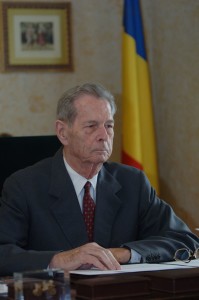 Regretfully His Majesty King Michael I of Romania has passed away on December 5, 2017.
Condolence Book will be opened at the Honorary Consulate of Romania in Riga (Brīvības 97, 6th floor) on the following dates:
– Thursday, December 14, 2017 from 9:00 until 18:00
– Friday, December 15, 2017 from 9:00 until 18:00
– Saturday, December 16, 2017 from 9:00 until 14:00
Everybody willing to express sorrow is welcome to sign the Condolence Book at the Romanian Honorary Consulate.
Romanian President's adviser Bogdan Aurescu visited Latvia on November 9, 2017
http://www.mfa.gov.lv/en/news/latest-news/58350-foreign-minister-meets-romanian-presidential-advisor
The President of Romanian Senate visited Latvia on October 23 – 24, 2017
The President of Romanian Senate Călin Popescu-Tăriceanu paid an official visit to Latvia on October 23 – 24, 2017. Călin Popescu-Tăriceanu met with the President of Latvia Raimonds Vējonis, Speaker of Saeima Ināra Mūrniece, Deputy Speaker of Saeima Inese Lībiņa-Egnere, Chair of Saeima European Affairs Commission Lolita Čigāne, Minister of Foreign Affairs Edgars Rinkēvičs and Director of NATO Strategic Communications Centre Jānis Sārts.
During the visit the President of Romanian Senate laid flowers at the Freedom Monument, visited Museum of the Occupation of Latvia and Latvian National Museum of Art.
Romanian Chamber of Deputies Intelligence Surveillance Commission's Senator Nicu Falcoi and Chamber of Deputies Transportation and Energy Commission's Senator Fejér László-Ödön accompanied Călin Popescu-Tăriceanu during the visit to Latvia.
For more information:
http://www.president.lv/pk/content/?cat_id=605&art_id=25293
http://www.saeima.lv/en/news/saeima-news/26263-inara-murniece-latvia-and-romania-should-continue-to-join-forces-to-boost-nato-presence-in-the-region
http://www.mfa.gov.lv/en/news/latest-news/58174-edgars-rinkevics-and-president-of-the-romanian-senate-discuss-ways-of-improving-dialogue-between-both-countries
Vote for Bucharest as the new home of European Medicines Agency (EMA)
Latvian opera singer Kristine Opolais performed at the Enescu Festival in Bucharest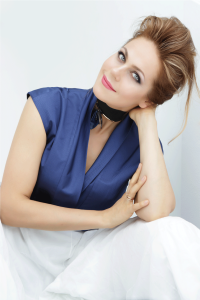 Many artists from all over the world performed at the 2017 edition of the Enescu Festival that was held between September 2 and 24 in Romania. Festival featured masterpieces of famous Romanian composer George Enescu, as well as other world-class classical and contemporary music masters. As a novelty, the Festival used technology to present famous compositions in a new light. Many famous international classical music stars performed at the Festival, joined by top orchestras such as Orchestra Scala di Milano, Orchestra Accademia Nazionale di Santa Cecilia, Royal Concertgebouw Amsterdam, Munchner Philharmoniker, London Philharmonic Orchestra, French National Orchestra, etc. Latvian opera singer Kristine Opolais performed a recital program on September 22 at the Romanian famous concert hall Athenaeum.
Summer courses on Romanian language, culture and civilization 2017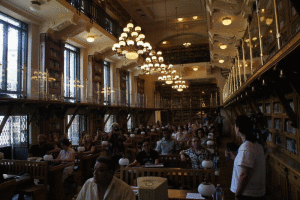 From July 24 until August 6, 2017 Faculty of Letters of the University of Bucharest organizes the 57th edition of the Summer Courses on Romanian language, culture and civilization. During the last 57 years of experience, the University of Bucharest Summer Courses have gained recognition and prestige due to the participation of many reputed Romanian and foreign professors and academicians, as well as of distinguished scholars and artists. The program includes intensive Romanian language courses, lectures on Romanian Culture and Civilization, workshops (listening, Romanian customs and traditions, theater), Romanian movies, cultural program and trips, cocktails and multicultural evenings.
If you are interested to learn more about Romania and have a magnificent study experience, please start planning your next trip in advance. For more information: http://www.unibuc.ro/e/n/studii/summ-scho/index.php
Please note that other Romanian universities through out the country also organize summer schools.
_________________________________________________________________
Let's support Romanian Choir Corala "Ciprian Porumbescu" during 3rd European Choir Games (Riga, July 16 – 23, 2017)
We wish lots of success, many unforgettable moments and new friends to all participants of this wonderful event!
____________________________________________________________________
The newest newsletter of Romanian Chamber of Commerce and Industry
tp://ccir.ro/wp-content/uploads/2014/11/iBno88_2017-2.pdf
Features Romanian business offer for the external market
__________________________________________________________________
"The Three Seas Initiative" Summit will be held in Romania in 2018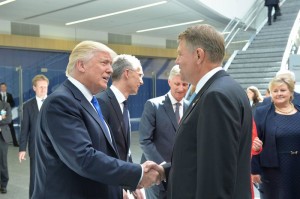 On Thursday, July 6, 2017 the President of Romania H.E. Mr. Klaus Iohannis participated at the Summit of "The Three Seas Initiative" in Warsaw, Poland alongside of other leaders of 12 states (Baltic – Adriatic – Black). The President of the United States of America Mr. Donald Trump was a special invitee of this event. During the summit the President of Romania stressed that the added value of The Three Seas Initiative can consist of its capacity sketch concrete interconnection projects, particularly in the areas of transport and energy.
(Source: Agerpres)
___________________________________________________________________
Wonderful initiative from heart to heart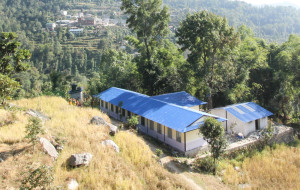 Two schools have been reconstructed and one is still in progress in Nepal out of money donated by Romanians in the framework of the campaign "Joy for Nepal", launched by Romanian alpinist Alex Gavan in 2015. More than 36.000 of people have responded to the campaign and donated 106.576 EUR. Those two schools were reconstructed in the place of the schools destroyed by an earthquake in an isolated and poor place. Now 150 children, age kindergarten and primary classes, attend the two reconstructed schools.
(source: hotnews.ro)
________________________________________________________________________
Masterpieces of Romanian sculptor Constantin Brancusi exposed at the Guggenheim Museum, New York during the period of March 17, 2017 – January 3, 2018.
Muse (La muse) / Muza, 1912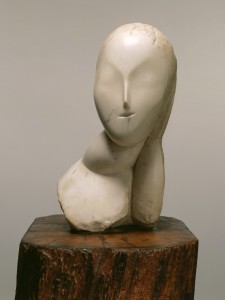 "During the first decades of XX century Brancusi has created innovative works that changed the trajectory of modern sculpture (Guggenheim Museum website)