The 100 Year Anniversary of the Establishment of Diplomatic Relations Between Romania and Latvia (1921-2021)
June 2nd, 2022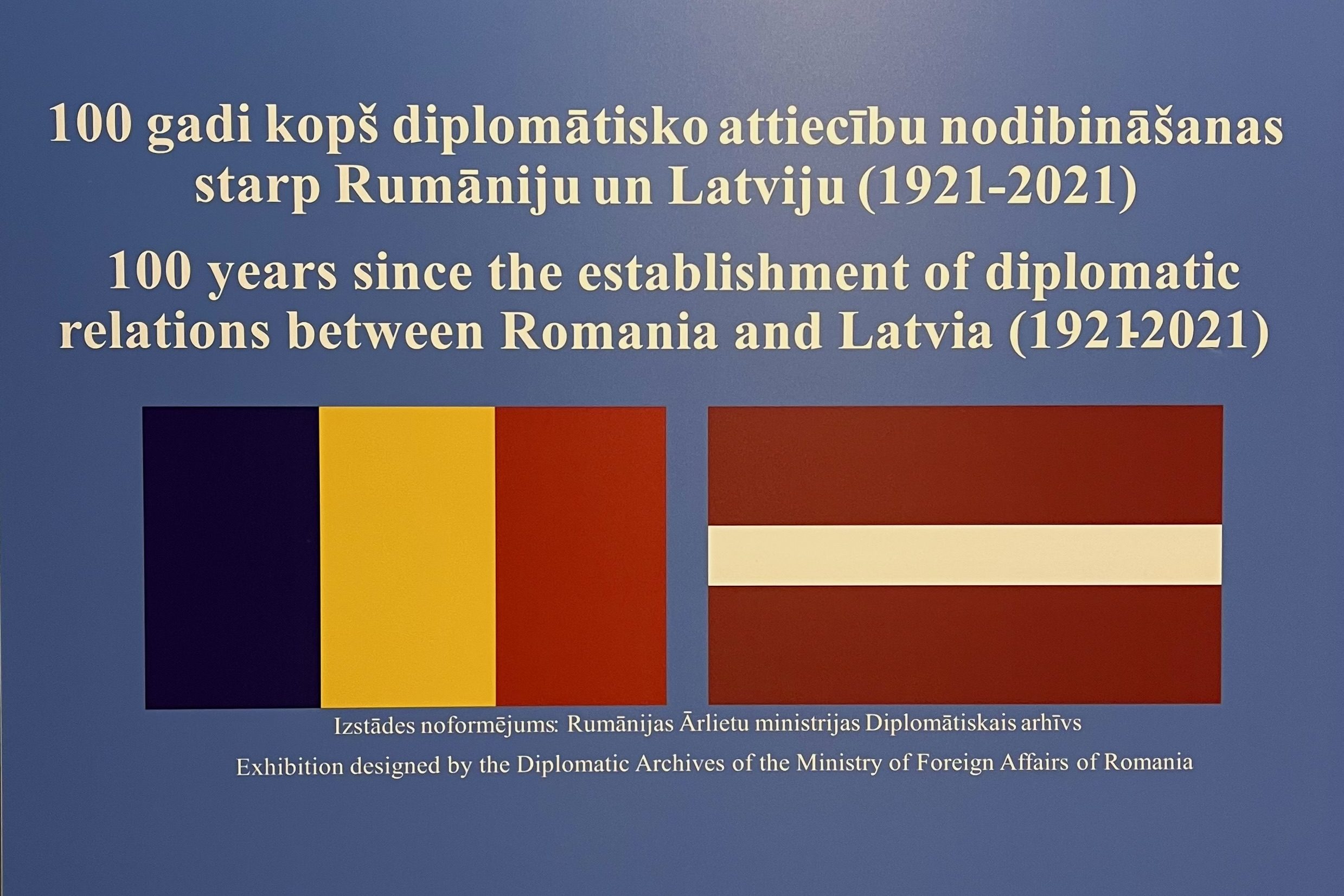 In honor of the 100-year anniversary of the establishment of diplomatic relations between Romania and Latvia, the history of the diplomatic relations between the two nations was compiled and presented in an exhibition at the National Library of Latvia. The exhibition is available to view at the National Library from 31.05.2022 to 31.06.2022, free of charge.
The exhibition was designed by the Diplomatic Archives of the Ministry of Foreign Affairs of Romania and executed by the Romanian embassy in Lithuania in cooperation with the Romanian Honorary Consulate in Latvia.
The exhibition was opened by the Romanian Ambassador to Lithuania and Latvia, H.E. Cosmin George Dinescu, Mr. Atis Lejins, member of Parliament and the Chair of the parliamentary friendship group with Romania and the Romanian Honorary Consul, Ileana Adriana Rutman.